Best In Sight Eye Care – New Palestine
Since 1997, Best In Sight Eye Care New Palestine has been the leader and preferred provider of quality vision care products and personalized optometric services to our patients in New Palestine and the surrounding areas.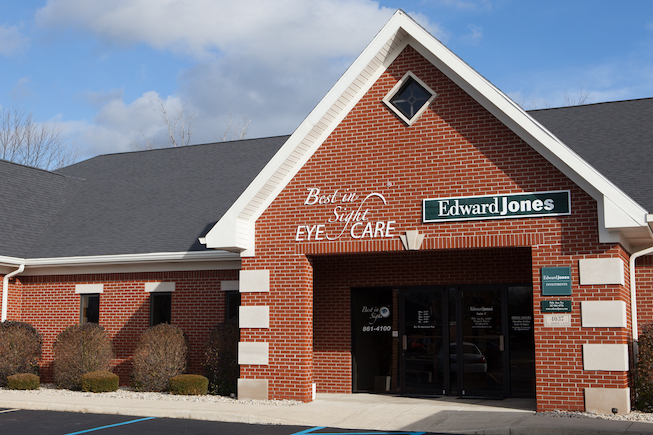 Our Experienced doctors and staff offer comprehensive vision examinations and specialize in diagnosis and treatment of a wide array of eye diseases, conditions and problems.
In our mission to provide the best eye care services possible, our doctors use only the most advanced, state-of-the-art diagnostic technology and eye care products available. We are committed to educating our patients and providing personalized eye care services to the people of New Palestine. At Best In Sight, you will find eye care professionals who genuinely care about your health and are dedicated to providing exceptional personal service to everyone who walks through our door.
We are conveniently located East of downtown New Palestine, next to Gentle Dentist and Edward Jones. Contact us today to schedule an appointment.
Dr. Tim Huffman

Dr. Huffman received his Doctorate of Optometry from Indiana University School of Optometry in 1994. He joined Best in Sight Eye Care in August of 1994. He received a Bachelor of Science degree in chemistry from the University of Indianapolis. He is originally from Columbus, Indiana. He and his wife Angela are the proud parents of three children and are very involved in community services.

Dr. Mark Habig

Dr. Habig received his Doctorate of Optometry from the Indiana University School of Optometry in 1977. He joined Best In Sight in June of 2013, after 23 years of practice in downtown Indianapolis. He lives in Indianapolis with his wife Carol. Dr. Habig enjoys outdoor activities, including horseback riding, hunting and fishing.